Equipment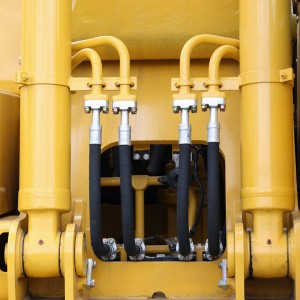 Matching the right equipment for the job is as vital as matching the right lubricant for the application. PetroChoice carefully reviews the requirements for each project or application and then selects the best equipment available from our inventory of top quality brands. PetroChoice does this to ensure that the project is completed right the first time, and that the equipment will perform properly throughout the life of the project or machine.
Auto Lifts – PetroChoice offers auto lifts from Rotary, the leading name in light and heavy-duty hydraulic auto lifts.
Auto Lube Systems – PetroChoice represents the leading brands for auto lube systems including Lincoln, Graco, Perma, and ATS.
Waste Oil Heaters – PetroChoice is your source for Clean Burn waste oil heating systems.
Additional equipment we offer:
Tanks
Lube trailers
Filtration equipment
DEF storage equipment
Gear box retrofit kits
And more
PetroChoice is also your source for private label filtration products, equipment parts and components. 
We recognize that the equipment we build, provide, and service is only as good and dependable as the parts and components we select to incorporate. We carefully handpick the top quality parts and component brands available on the market to fulfill our customers' needs. Your initial investment in our high quality products will ensure better results and assist in reduced replacement and lower long term maintenance cost. Contact us today to learn more.