PetroChoice's Commitment to Safety Expands to a Companywide Competition!
PetroChoice is dedicated to fostering a culture of safety and product integrity by providing continued training to our employees. We are taking this philosophy to the next level through a competitive biennial Forklift and Truck Rodeo.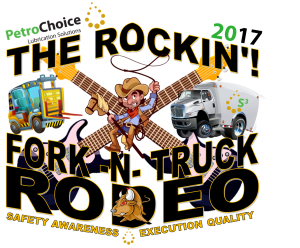 The forklift portion of the competition was added in 2017 to bring the warehouse teams into this great safety and training opportunity, and we are using this event to also ensure that all forklift certifications are up-to-date.
The rodeos are meant to be fun and friendly competitions where team members can come together to showcase their skills. It also gives them a chance to learn more about safety on the job and the equipment they use every day. The rodeos are held at each of our locations and are daylong events culminating in an awards ceremony that recognizes the top performers in each branch. Families are welcome to join the party and food is plentiful. "Being able to provide vital training to our associates in a fun event is just a 'win-win' situation" said Alex Rapp SVP of Operations with PetroChoice.
Skills are being tested in respective circuits for the two categories and include written exams, equipment inspections, operating the equipment, and material handling. Knowledge of product integrity procedures is also tested during the course. Throughout the day each participating team member will rotate through each event, and they are graded by judges as they execute each challenge.
Shane O'Kelly, CEO of PetroChoice says, "At the end of the day this is a great team building event bringing employees and their families together to build a stronger organization while improving our capabilities and safety companywide. We continually say that the most important thing we can do as a company is to make sure that everyone goes home safely each and every day."
We are proud to recognize and thank our great sponsors this year Including: Federated Insurance, Hyster Forklifts, Michelin Tires, Oilman's Truck Tanks Inc., and Action Fleet.
These events continue through late summer and we look forward to doing it again in two years.