Loaned Equipment Program
Bulk Oil Tanks, Pumps, Reels, and Hoses
Loaned Equipment Program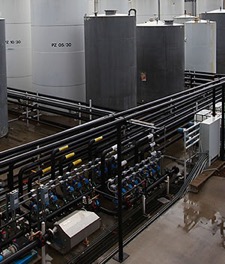 PetroChoice provides bulk oil delivery across our entire market footprint. Purchasing oil in bulk is a great way to lower costs, reduce container handling and waste. In order to help our customers who want to convert from smaller packages like, quarts, pails, kegs, or drums to bulk, PetroChoice offers a loaned equipment program (Customers are also welcome to purchase the equipment outright).
The PetroChoice bulk oil loaned equipment offering includes the availability of bulk tanks in a variety of sizes to best fit your usage needs, pumps, hoses, and reels. Ideally, prior to entering into an agreement one of our technicians will visit your site to review your needs and available space. Upon signing a loaned equipment contract, our team will install the desired equipment.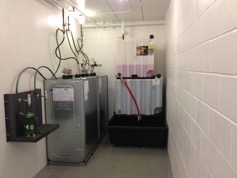 Please fill out the contact request on this page to inquire about our loaned equipment program and how it can help you grow your business.
And click here to learn more
about our Bulk Engine Oil