Letter From Our CEO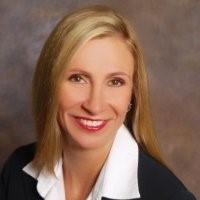 As of March 9, 2018, the PetroChoice Board of Directors have appointed me as the Chief Executive Officer of PetroChoice Lubrication Solutions, and I look forward to working with you and understanding your needs.
It is a privilege to join a company of PetroChoice's caliber and work alongside the talented PetroChoice management team. PetroChoice has an impressive customer base across a variety of end markets, and a market leading distribution footprint. I am excited to support the Company's mission and help steer PetroChoice into its next phase. 
As a brief introduction, I was recently the CEO of Distribution International, a leading distributor and fabricator of mechanical insulation products, and prior to that was CEO of MMI, a $750 million building products company. I have spent over 17 years in the chemicals industry, and started my career at Shell.
My entire career has been customer-centric and revolves around working diligently with customers to create win-win solutions.This requires a thorough understanding of your lubricant needs and will drive improved supply chain performance, and a customer-focused technical service model, among other things.  I'm interested in whatever we can do to help you grow your business and meet your company's goals.
Over the coming weeks and months, I will be traveling to visit our key customer contacts with PetroChoice leadership.  My primary agenda is to understand your current experience with PetroChoice and how can we further improve.  I know your time is valuable, and I want you to know that I am committed to using your feedback to add value for you in your relationship with PetroChoice.
Thank you in advance for your time and thank you for your continued business.  
Sincerely,
Celeste Mastin
CEO, PetroChoice Lubrication Solutions