Phillips 66 Lubricants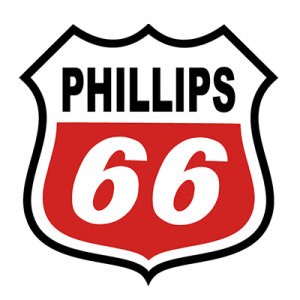 Phillips 66 has been a strong partner with PetroChoice for decades. Phillips 66 Lubricants manufactures Conoco, Phillips 66, 76 and Kendall brands. Phillips 66 branded products are highly regarded in a variety of industries, including heavy duty commercial, natural gas compression, automotive, aviation, agriculture, construction, mining, snowmobile, motorcycle, marine and industrial segments.
Key products stocked and distributed by PetroChoice include an extensive range of conventional, synthetic blend and full synthetic lubricants. Industrial fluids, wireline grease, premium hydraulic fluids, transmission fluids, gear oils, greases, diesel engine oils, gasoline engine oils, natural gas engine oils are part of what we do together every day. 
Automotive segment – PetroChoice supplies a range of packaged and bulk oil. Key brands include Kendall, 76 and Conoco synthetic blend, Kendall High Mileage and Kendall Full Synthetic motor oils. Typical grades include 0W20, 5W20, 5W30 and 10W30 as well as grades required by General Motors' licensed DEXOS 1 motor oil. We also provide Kendall EURO motor oils for European applications with their necessary approvals. Phillips 66 also covers all your transmission oil needs such as multi-vehicle transmission fluids, Dexron (VI), Mercon (LV), CVT and transmission fluids required for import brands.
Commercial segment – Phillips 66 excels with the Kendall and Conoco brands designed for on-road and off-highway applications found in fleet, agricultural, mining and construction applications.  Guardol ECT with Liquid Titanium additive and Fleet Supreme provide outstanding performance and extended drain opportunities. In addition to heavy duty diesel engine oils we stock and supply engine oils for natural (CNG) and liquefied (LNG) gas engines. A complete range of conventional, synthetic blend and full synthetic engine oils ensure you are provided with superior engine protection for all applications and temperature ranges. In addition to engine oils, Phillips 66 provides packaged and bulk hydraulic fluid, manual and automatic transmission fluids, conventional and synthetic gear oils and grease.
Industrial Segment – Phillips 66 offers an extensive line of conventional, synthetic blend and full synthetic fluids and greases.  These are typically used in manufacturing, processing, energy and natural gas compression. Primary Industrial products include wireline grease, hydraulic fluids, gear oils, turbine oils, heat transfer fluid, cutting fluids, transformer oils, compressor oils, circulating oils and greases. A complete line of environmentally friendly oils are included in this category.
Conoco EL Mar natural gas engine oils and gas compressor oils have earned widespread recognition in the energy sector. Conoco natural gas engine oils offer premium products for regular use and extended drain opportunities for two cycle and four cycle engines.
Re-refined Lubricants – Phillips 66 supports the environment by offering the 76 Firebird line. This includes re-refined automotive motor oils with API licensed 5W20 and 5W30 grades. In the commercial line 15W40 diesel engine oil and 15W40 natural gas engine oil provides superior protection for your fleet. Power Transmission (UTF) and hydraulic fluids are also available in the 76 Firebird offering.
Set up an appointment today with your PetroChoice team member to have a review of your specific engine or equipment needs or request a quote now online!