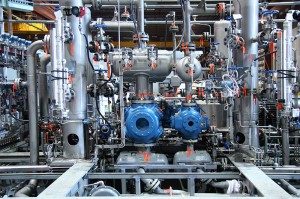 Global trade of liquified natural gas continues to boom, as the International Gas Union (IGU) reported increased volume for the fifth consecutive year.
According to the IGUs 2019 World LNG Report, trade volume reached 316.6 million tons in 2018. That marks 28 million ton, or 9.8%, increase from 2017 levels. It's the third larges annual increase in history, trailing only 2010 and 2017. The biggest increase in exports came from Australia, which upped its contribution by 12.2 tons. Substantial export increases by the United States and Russia were also major factors.
Read More: Study Shows Substantial Number of Bridges in Need of Major Repair
Demand for LNG increased substantially in Asia. China's demand grew 15.8 million tons, while South Korea saw a 6.4 million ton increase. India and Pakistan also increased their demand. Two new import markets, Bangladesh and Panama, also helped to drive increased demand.