Synthetic Transmission Fluid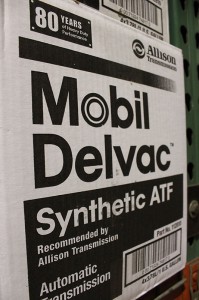 PetroChoice carries a variety of full synthetic transmission fluids to make sure we can provide the fluid for your specific vehicle or heavy equipment  transmission needs. We are very proud of our popular, high quality and cost effective private label line of Medallion Plus Synthetic transmission fluids.
PetroChoice is proud to present our Medallion Plus full synthetic line of transmission fluids.
Also look to PetroChoice for a great selection of full synthetic transmission fluids from our partner vendors including:
Mobil
Shell
Valvoline
And More
Please use the contact form on this page to contact us today and learn how we can supply your high quality synthetic transmission fluid needs. 
Note: Not all brands are available in every market, please contact your nearest location to learn more – Where We Are.