Products
At PetroChoice, we provide our customers with the best 
lubrication products for every application. PetroChoice has the right oil, grease, fluid or filter for your industry. We distribute to more than twenty industries, from automotive to timber/logging and everything in between. Whether it's a quality lubricant, filtration product, or service, PetroChoice strives every day to help our customers control or lower their total cost of ownership while increasing equipment life and reliability.
Our comprehensive selection of lubricants and associated products ensures that we are ready and equipped to meet our customer's needs. Whatever the industry or lubrication need, our customers know they can rely on PetroChoice.
Engine Lubricants – Fleet maintenance and management is easier when you have the tools you need and the right products. PetroChoice assures you will always have a ready supply of bulk motor oil, lubricants and products you need to maintain your vehicles.
Industrial Lubricants – Our broad selection of industrial lubricants includes: bearing lubricants, compressor lubricants, gear lubricants, heat transfer oils, circulating oils, hydraulic lubricants, mill roll bearing lubricants, paper machine lubricants, and more.
Industrial Filters – PetroChoice is your source for oil and lubrication related products including a complete line of  industrial filters.
Chemicals and Cleaners – The PetroChoice line includes a selection of chemicals and cleaners to meet all of your industrial maintenance needs.
Whatever your lubrication or filtration need, we're confident that we have the right products and mix of services to meet your unique needs. Contact us today and see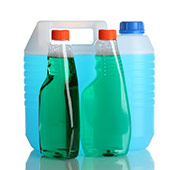 how we can deliver productivity to your company!