Have a Plant or Fleet Survey Today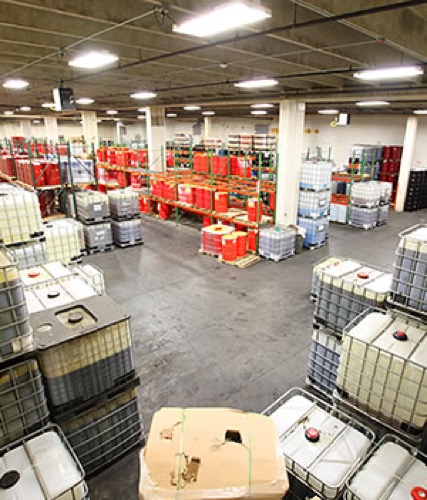 PetroChoice offers a comprehensive plant and fleet survey service to provide our customers with the peace of mind that comes in knowing that their lubrication equipment is running smoothly and efficiently. If you have never had a plant or fleet survey done or have not had one done in a while our surveys are a great way to make sure your organization is on track regarding optimal lubricant selection, performance, and safety.
As part of our plant and fleet survey process, the PetroChoice team of certified technical engineers will produce an overall assessment of your equipment, evaluate the equipment's efficiency, and make recommendations for future practices. This may include recommendations regarding changes to the lubrication products you currently use or even adopting the use of equipment such as auto lubrication systems or various filtration products. In addition, our equipment survey service helps our customers discover areas where  efficiency and safety can be greatly improved. Let our team help you manage your lubrication usage by reducing your inventory, ensuring proper usage, recommending optimum package size, and maintaining OEM warranty compliance.
It is not uncommon for our experts to find areas where you can consolidate products thus reducing the number of items you need to have on site and lowering the risk of putting the wrong product in a specific piece of equipment. Our plant surveys include a full plant or fleet walk-through, an inspection of lubrication equipment, a recap of good and bad practices, photographic records of areas of concern, and a summary of recommendations for lubricant equipment efficiency. We can also use this information to help you design a new or redesign an existing lube room for your site.
Our expert plant and fleet survey service helps our customers grow their businesses and improve overall plant efficiency. Contact us today by filling out the request form on this page to learn more.