Services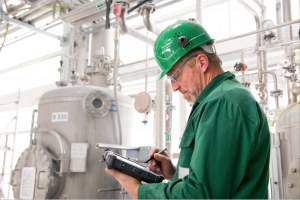 At PetroChoice, we do much more than simply supply lubrication and filtration products. We provide a comprehensive range of services to help maximize the life and efficiency of lubricants while increasing equipment reliability.
The experienced Petrochoice team offers lubrication system design, installation and service, as well as the latest lubrication and filtration equipment. We offer three platforms of service:
Lubrication Services – From audits and fluid management to quick lube start-up and training we can address your lubrication service needs at any level.
Contamination Control – Let us take your old oil and make it like new again. We reprocess oil every day and are saving our customers money while protecting the environment.
We also provide a variety of additional services:
Filtration for bulk lube and fuel
Oil analysis services and training
Vacuum dehydration service and equipment
Filter carts and other mobile filtration service
Automatic lubrication systems
We have a multitude of ways  to help you reduce downtime, extend the life of your lubricant and equipment, and reduce interruptions to production. Let our highly trained personnel introduce you to our full suite of service capabilities that can assist you in lowering your TCO (total cost of ownership) with benefits such as:
Reduced oil consumption by optimizing drain intervals
Reduced contamination and leakage
Increased equipment availability and less downtime
Improved equipment component life and operating efficiency
Lowered maintenance costs
Consolidation of lubricants, reduced potential for misapplication
Safety and environmental improvements
Our expert services combined with our complete line of conventional and synthetic oils, greases, and lubricants and you have a total solution partner for all of your lubrication needs. Contact us today and see how we can deliver productivity to your company!