Valvoline Lubricants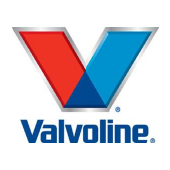 Valvoline Lubricants are included in our East, Central, and West regions' distribution mix. Valvoline is a division of Ashland, Inc. headquartered in Covington, KY. PetroChoice distributes a full line of Valvoline Lubricant products to its customers every day.
Valvoline has high quality lines of engine oils and industrial lubricants which are available in Conventional, Synthetic Blend, Full Synthetic and even their more eco friendly oil, Nexgen.
You will recognize popular names like SynPower, and MaxLife for synthetic and semi synthetic motor oils along with SynPower, and DuraBlend gear oils among others. They have a strong line of greases ranging from the full synthetic to blended and conventional products.
Valvoline has many other popular product lines for vehicles and equipment including:
Zerex antifreeze and radiator products
Brake fluids
Power Steering products
Automatic Transmission products
Fuel Additives
Spray lubricants
Greases and Gear oils
Engine and parts cleaners
Many of these are included in the Valvoline VPS program. PetroChoice can easily support your business with the Valvoline line whether you are a Valvoline Instant Oil Change, a local service center or fleet. Fill out the contact form on this page to learn more today you can request a quote or just simply request more information about a Valvoline Lubricant product.