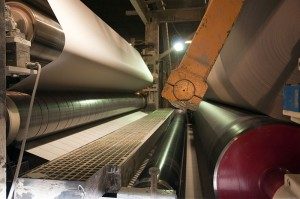 Heat transfer oils are common in industrial applications and properly storing and handling them is critical in keeping facilities running smoothly.
Most heat transfer oils are considered class IIIB liquids by the National Fire Prevention Association (NFPA), meaning they aren't subject to the heavy regulations that more flammable materials face. However, they do present storage challenges of their own. Jim Oetinger, former Director of Technology at Paratherm, now retired, one of the most common storage mistakes users make is one of the simplest to fix.
"The main thing with heat transfer fluids is you want to keep the drums inside," Oetinger said. "If you store a drum outside, the drumhead fills with rain and as the temperature changes, that oil is going to pull a vacuum and it's going to pull water through the seals. You end up with water in the bottom of the drum and if you pump that water into your system, you are going to have a steam explosion inside the system and you are going to blow a bunch of fluid out."
Read More: Autonomous Vehicles Are Coming, but Won't be Taking Over Anytime Soon
That kind of damage to equipment can be costly. Even if no repairs are needed, it can still lead to downtime and lost productivity.
"You have to go through a boil out with the system," Oetinger said. "You have to run it at low heat with the vent on the expansion tank open. You have to get the tank hot and open the vent up top, then you have to let the steam flash off."
Another storage aspect that tends to get overlooked is proper labeling. It isn't always safe to assume what is in drums or totes before pumping it into a machine.
"You don't want to be questioning what's in the drum," Oetinger said. "You should never pump fluid out of a drum that isn't labeled. Don't just grab any drum and pump fluid into the system. Sloppy maintenance procedures are really a problem."
While proper storage is important, correctly handling and transporting fluids in the facility is equally critical. Having designated lines to move materials helps prevent contamination and keeps everything streamlined.
"You need to have a dedicated pump for heat transfer fluids," Oetinger said. "You don't want someone taking the pump and using it to pump water or something else. It's going to contaminate the hoses and cause problems when you pump the oil. You want to make sure you are pumping into a low-pressure part of the system and you want to use rubber hoses."
These are just a few of the more common storage and handling mistakes that can occur when dealing with heat transfer oils. Oetinger said the best way to avoid these, and other, issues is to have a clearly defined scheduled maintenance plan.
"Look to see if they have scheduled maintenance," Oetinger said. "There are things you should be doing every day on these systems while they are running, things you should be doing every three months, every six months and once a year. You have to see if they are checking the safety devices or increasing the bearings on the pumps. You want to make sure there are maintenance procedures and (employees) are following them."